With surging commodity prices, record inflation and the war in Ukraine, Canadian companies are facing new challenges and potential risks. EDC's Global Economic Outlook offers insight to help you make better business decisions.
Global economy: Bumpy road ahead
Global economic growth was set for a robust growth path, but given the volatile situation in Ukraine, the material impacts have spread across regions, commodities and financial markets. China's zero-COVID-19 lockdowns have added further supply chain pressures.
EDC Economics has revised down its global growth outlook for 2022 (2.7%), followed by a slight pick up in 2023 (3.3%).
Faster growing emerging markets will continue to lead global growth in the near-term, but certain key developing economies, such as China, will see a downshift in growth prospects. European confidence has declined in part as a result. Oil-importing countries are experiencing further impacts from higher prices.
Export Development Canada's summer 2022 Global Economic Outlook is a must-read, packed with valuable information as well as insights on the world's key economies, interest rates, commodity prices and exchange rates.

GEO overview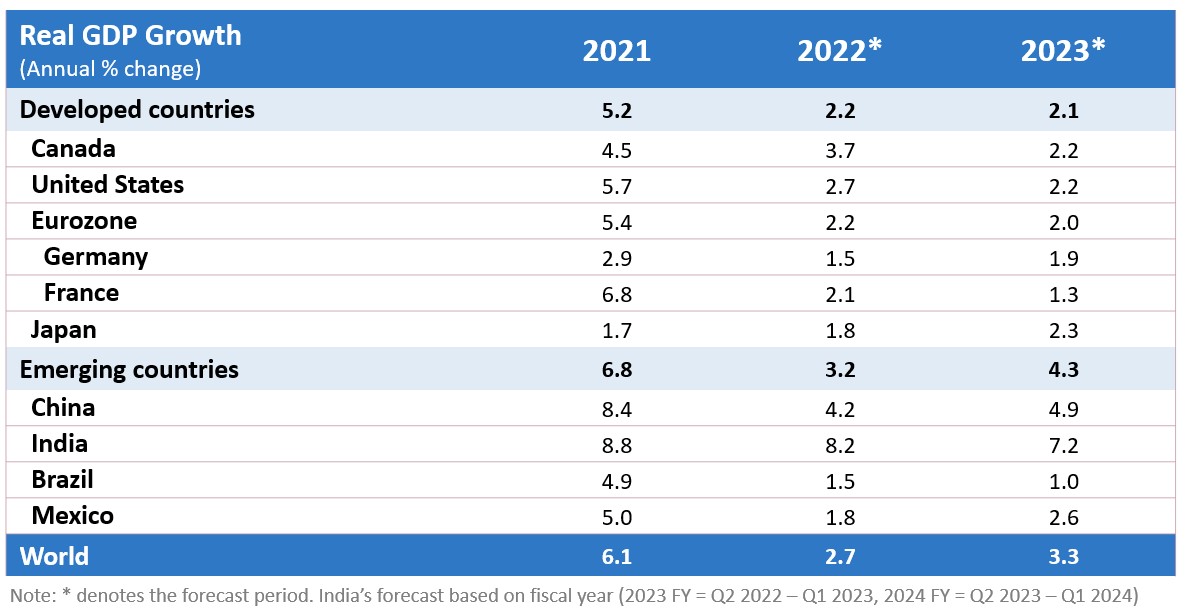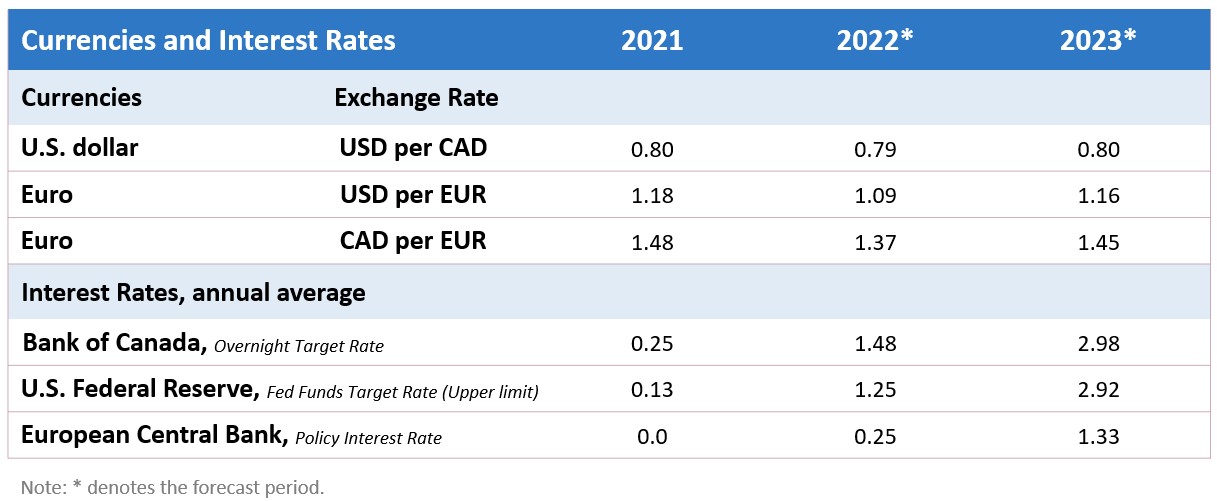 Find the entire study here: https://www.edc.ca/en/guide/global-economic-outlook.html