In Canada, there are more than 50,000 Indigenous-owned companies. Comprised of three groups—First Nations, Métis and Inuit—this dynamic and robust business community contributes in excess of $30 billion annually to Canada's economy.
The majority are small- to medium-sized enterprises (SMEs), spread across all sectors—from traditional mining and seafood to advanced technology services, hospitality and health and beauty products.
Like other Canadian entrepreneurs, Indigenous companies have been heavily impacted by COVID-19. Disruptions in their global supply chains, plummeting revenues and an increasing need for working capital to cover their operating costs are just some of the challenges they're facing. Those working in tourism, retail and resource industry supply chains (energy, mining, lumber and wood products) have been hit especially hard by the pandemic. The shutdown of casinos has also eliminated an important source of revenue and jobs for many First Nation communities.
Already an economically disadvantaged business community, Indigenous companies also have other unique challenges, many a direct result of institutional and systemic racism. These obstacles hinder growth and make it difficult to sell their goods and services to international markets around the world.
Key challenges
1. Access to working capital. This is the No. 1 issue for Indigenous businesses for many reasons:
many don't have a relationship with traditional banks;
they often face institutional bias because historically, they're seen as higher risk;
they often don't have the collateral needed to get loans and operating lines of credit; and
securitization is an issue, especially for Indigenous entrepreneurs living on reserves.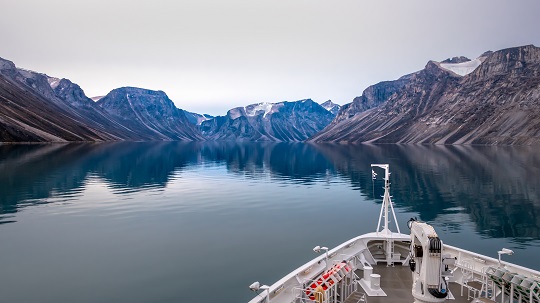 2. The remoteness of their communities. Be it Northern Ontario, Nunavut, Labrador or the Northwest Territories, their remote location can create problems, including:
Shipping goods. This is logistically difficult if there are no roads, highways or airports nearby.
Staying connected. A lack of reliable internet service, or no internet service at all, makes communication with customers, suppliers and financial institutions difficult.
3. Access to resources. This includes skilled labour, local suppliers and business and financial support. With lighter banking presence in rural and remote areas, access to financing and financial advice is often limited.
4. Socioeconomic status. The education levels of Indigenous people are lower than the Canadian average with a small percentage having university degrees. Other factors:
High incarceration rates. Indigenous Peoples account for more than 30% of Canada's federal prison population. Of all women incarcerated federally, 42% are Indigenous. (Ironically, smaller Indigenous businesses are predominately owned and run by women.)
Lower wealth. On average, Indigenous entrepreneurs and Indigenous-owned companies have fewer financial resources and have a smaller base of assets for collateral than non-Indigenous companies. This makes it that much harder for Indigenous entrepreneurs to access the capital needed to grow and sustain their business.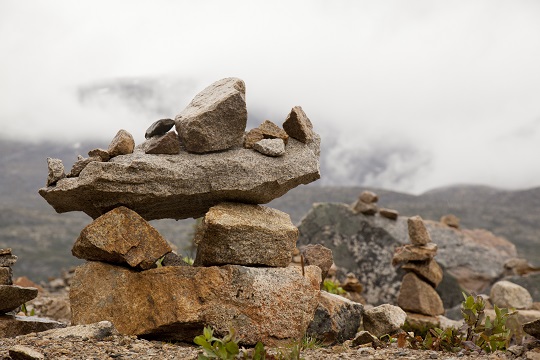 Trusted partners
As Export Development Canada's (EDC) national lead for Indigenous exporters, my job is to raise awareness of the specific needs and challenges of the Indigenous business community, and to help develop a strategy for serving this market. It starts with building trust and relationships—a process that takes time and patience. One of the biggest hurdles is overcoming the damage of the past.
Indigenous nations have been traders long before the arrival of the first European settlers. Inter-tribal commerce flourished across all of North America and this natural, entrepreneurial trading spirit still exists today. In fact, a recent survey conducted by the Canadian Council for Aboriginal Business and Global Affairs Canada shows that nearly one-quarter of Indigenous-owned SMEs in Canada export to varying degrees. Canada represents less than 2% of the global economy and the sustainable growth opportunities presented by international markets are significant.
Reconciliation
In 2007, the Indian Residential Schools Settlement Agreement, the largest class-action settlement in Canadian history, was finalized. As part of the agreement, the Truth and Reconciliation Commission of Canada (TRC) was established to study and document the suffering and harm caused by the residential school system and make recommendations on how to try to right the wrongs of the past and begin the healing between Canadians and the Indigenous Peoples.
In June 2015, the TRC released a report that included 94 "calls to action" which provided guidance on corporate obligations to promote reconciliation through Indigenous engagement, community investment, workplace diversity and employee education. As part of our longer-term strategy to be more relevant to Indigenous businesses, EDC is working to adopt a more comprehensive approach to engaging with the Indigenous business community.
How can EDC help
We're reaching out to better understand the needs and challenges of this predominately young and creative business community and to let these entrepreneurs know we're here to support them anyway we can. By taking a nation-to-nation approach, we can raise awareness in the Indigenous business community that EDC can be a trusted partner in their company's growth.
To become that trusted partner and to be more accessible to Indigenous businesses, we need to make sure we have products and services to suit their needs. It also means leveraging our international trade ecosystem and partners to help connect Indigenous companies with new customers, suppliers and financial institutions.
At the end of the day, the success of Indigenous companies will benefit Indigenous communities and all Canadians. Working together, we can create a win-win situation.
By the numbers
50,000+ Number of Indigenous-owned companies in Canada
$30B+ Indigenous contribution to the Canadian economy
24% Indigenous SMEs export
1.4% Canadian SMES are majority owned by Indigenous 
65% Indigenous business owners rely on personal savings to start a new business
19% Indigenous business owners rely on bank loans and credit to start a new business
Learn more here: https://www.edc.ca/en/blog/edc-indigenous-business-strategy.html